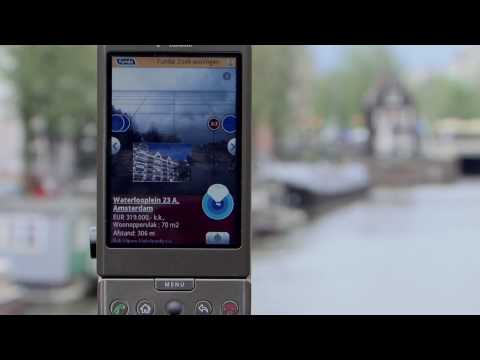 Today Google Germany made an agreement with the German authorities to allow people to opt out of Google Street View when they don't like their property or personal things being displayed in Google maps. This was a pre-emptive move to avoid any legal actions from privacy protection groups or others. Currently there are no laws in Germany though that would prohibit Google from driving around with their 360 degree view cameras, recording it and then displaying it in Google maps.
Now I have read about a new service from a Dutch company – Layar – that allows you to view your environment and then get maps and any other location-specific information displayed, overlaid in real-time.
The video above explains it well, so watch it if you are interested. It looks quite promising and, if it catches on, could mean another SMS-style success or maybe not.
  Seeing my kids playing with their Nintendo DS camera enthusiastically, I think though this could well show the future of where location-based services are going.
Layar was developed by this company SPRX Mobile. Layar works wih Android on the HTC Magic but a prime target is the new iPhone 3G S as they mention. The whole approach is btw called augmented reality (AR) browser, just in case you did not know.